our accreditations:
Featured on:

Welcome to Mandara Equestrian Club, where we bring together lovers of all things equestrian, merging them with exceptionally superior experiences across the equine spectrum.
Our love for horse riding and horses themselves is inextinguishable, and we look forward to building a stronger and larger equestrian community within the UAE. We invite you to browse through our services, exploring new equestrian dimensions as a result. And if you feel like kicking back and relaxing, the Café Mandarina is at your service.
Our Mission
Our mission is to provide our clients with the best equestrian facilities available in the United Arab Emirates.
Our Team
Our team of experts are the backbone of making Mandara club the best in the business. Our highly skilled trainers have years of experience; let's introduce them to you:
Our Vision
To be the best equestrian club in the United Arab Emirates, as well as to be the first choice of equestrian clubs in the minds of our clients.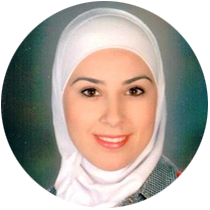 Frequently Asked Questions

(FAQs)
1. Where is your club located?
We are located at Al Bahiya B, Plot 991. Behind Deefields Mall Shahama near Emirates park zoo. You can also find our location on Google map by typing Mandara equestrian club in the search bar.
2. What are your main activities?
We offer horseback riding classes for interested persons at all levels from 4 years and above. We also offer pony rides (pleasure rides) for kids below 4 years of age. We also offer livery services and horse transportation services.
3. What are your registration requirements?
For us to register you, we need a photocopy of your Emirates id card, a photocopy of your insurance card and a passport size photograph. We will provide a registration form for you to fill and with that form we will attach copies of your id's and your passport size picture.
4. What are your prices and how long are your classes:
A single class is 210AED. A package of 4 classes is 720AED, a package of 8 classes is 1290AED and a package of 12 classes is 1730AED. All classes have a duration of 45 minutes and packages are consumable within 1 month. We also have private classes on a one on one basis which depends upon availability of the slots.
5. What are your prices for livery and which facilities do you offer?
We have both indoor AC stables and outdoor non-AC stables. Our AC stables are 3500AED per month and 2500AED per month for non-AC stables. Livery covers feeding, lodging, bedding, exercise and grooming. Vet and farrier services are also available on site upon request but are not included in our livery package. We also offer horse transportation services at affordable prices depending on the destination.
6. Do you have special classes for ladies and a special a reserve arena for this?
Yes, we have special classes for ladies every Sundays and Wednesdays and there is a closed indoor arena for ladies classes. Ladies can also book private classes on a one on one basis if they so desire.
7. What are your timings for riding classes?
Our riding classes are from 7:00am to 10:00am in the morning, and from 4:00pm to 9:00pm in the evenings.
8. Do you have any special discounts?
Yes, we have discounts for Etihad, ADNOC, Higher Colleges of Technology, Abu Dhabi University and Sheikh Zayed University.
Book Your Class Today!
Take your first step to become an expert horse rider. Book a class or visit us to begin your journey.
BOOK NOW